SERVICE
Die Division
In area of forging dies, Taiwa Die Division has a complete in-house production system to provide flexibility and quality control.
This system allows us to manufacture for each order with quick production.
Taiwa Die Division is mainly producing forging die and Die-cast forging.
Taiwa Die Division recently installed the latest model high-speed machining that increases our process much faster than before, also detailed adjustment became quicker.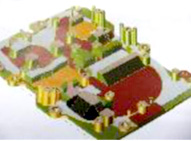 CAD/CAM
Drawings for dies or electrodes are prepared using CAD/CAM drawings.
It is possible to receive 3D data with following extensions;
IGES, STEP, PARASOLID, SAT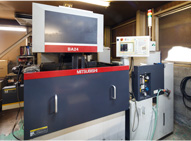 EDM
Taiwa has introduced EDM and Wire cutting EDM.
It is possible to produce dies effectively by the multiple electric discharge machining process.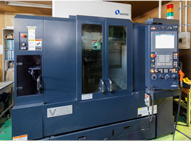 Machining Center
Complicated form products are also possible using a new high-speed MC.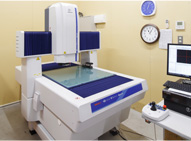 3D CMM
Our quality control is thoroughly executed by inspecting die dimensions with a 3D Coordinate Measurement Machine.