COMPANY PROFILE
QUALITY MANAGEMENT
INSPECTION SYSTEM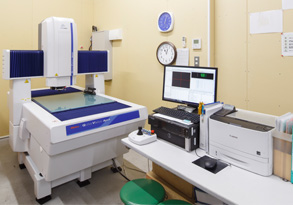 3D Coordinate Measuring Machine
ISO
Taiwa has been approved by ISO 9001 in December, 2003.
Our company is concerned with the environment. We have cleared laws and regulations such as RoHS or REACH on environmental loading materials. Also, our company does not use conflict minerals. Taiwa's business is world-wide. Therefore, we are familiar with VDA and TS requirements to meet international regulations and our products are safe to use in any countries.
COMPANY'S QUALITY POLICY
Taiwa will set goals for continuous development and social contribution by being faithful toward customers, providing reliable products.
Dec. 21, 2017
TAIWA Co., Ltd
Executive Director
Yuki Hasegawa